DELIVERY – WEB-SHOP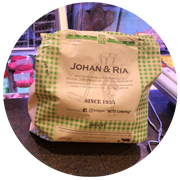 You don't have the time, or you don't want to come and lose your time by waiting in our shops? We thought of you! Thanks to our web-shop, you can command our products and get them at home or your workplace!
Log on the web-shop
Choose the products and how much you want from each.
Check the option "delivery" and precise the delivering address and time.
You pay online and get a confirmation email from our workshop.
Get your parcels and… Enjoy your meal!
Orders must be made on:
Monday – Friday: 8:00 – 18:00 (delivery till 20:00)
Saturday: 8:00 – 13:30 (delivery till 18:00)
*The orders done from Monday to Friday after 18:00 will be automatically deliver from 10:00 the day after.
*The orders done on Saturday after 17:00 will be automatically deliver from 10:00 the next Monday. (On Sunday its possible , first communicate by phone before you place your order 00 32 4 78 78 38 38)
Your orders will be packaged in isothermal boxes specifically made for this use, with freezing gels to keep your products in the cold chain. The delivery will be done by us, or by the Taxi Vert company.